15% DISCOUNT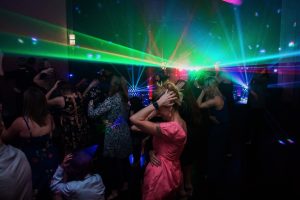 15% off our regular price on our DJ/Photo Booth Package between now and Labor Day!  This is for Wedding Receptions in 2020 and beyond!  Have been booking many 2020 dates already so don't wait too long to book!  Dates will fill up fast and from what I am hearing, so are reception halls!  When I visit with reception halls every weekend at weddings I always ask how they are doing on bookings for 2021 so I know where to send brides!  Some of them are booked well into 2021 so we will be glad to point you in the right direction when you call us for rates but have not booked a reception hall yet!  If you need a photographer, we have a great one also with rates that will not break you!
I have always told brides and grooms that you can spend as much or as little on a wedding as you want but the events of this past week really make me want to raise my rates.  I have taken 5 calls from brides who had booked a DJ from Grand Island who had booked their event with a DJ/Photo Booth for $500 and took their money and didn't show up for their wedding.  If you are shopping for the lowest price on your wedding reception and it sounds too good to be true, beware……it probably is!  I have been in business for 18 years!  I do karaoke in Lincoln and Omaha bars 6 nights a week!  I am very very easy to find!  That said, I don't have to charge you $1500 to DJ your wedding however when I charge a little more to DJ your wedding as a guy that DOES NOT SHOW UP………sorry it gets a little irritating and makes me question some things!  Many of the wedding receptions I do are based on referrals so the referral rate is the same price plus travel costs if needed for the wedding we did for your friends!  Refer us!!
That said…….15% off our DJ/Photo Booth Package until Labor Day!  Call or message us!