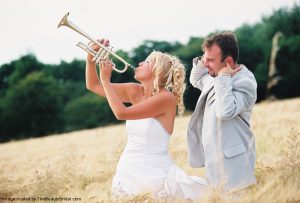 Disagreements about money and financial priorities break up a lot of marriages.
That's why I offer my couples a $100 credit on our wedding DJ/Photo Booth services when you take my financial checkup.
Here's how it works:
Schedule an appointment with me.  The whole process takes about 20 minutes. (Really!)
Answer about 15 ANONYMOUS multiple choice questions on my iPad app.
When you are done, the app will summarize the priorities you and your future spouse want to consider planning for down the road. If you want to discuss them, we can, but there is ZERO pressure to buy anything.
You get $100 off your wedding DJ and Photo Booth Package.
Quick answers:
Does this mean you are going to sell my email address or phone number to someone?
No, there is no spamming or cold calling involved in any of this.
What about the information in the quiz?
All of your answers are totally confidential and the questions really aren't overly personal. The quiz really just helps you and your spouse work together to decide the things you think are important.
Then why are you offering this?
In addition to my DJ business, I have a financial services business that provides a lot of the services young couples need: Life insurance, identity theft protection, legal protection, home automation, budgeting, etc. If the quiz helps you find something you want now or five years from now, I want you to know I can help you with it.
Is this one of those high pressure "I want you to buy a timeshare" things?
No! In fact it is 100% exactly the opposite. I am not going to pressure you at all. If there is topic you want more information on, you tell me and I will get it for you. If not, please remember to call me someday down the road when you do need something … except for timeshares. I don't sell timeshares!